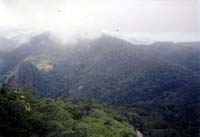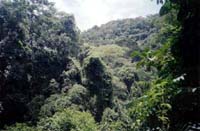 Everyone is concerned about tropical deforestation, yet very few are even aware of the underlying causes. Over 90 percent of rainforest loss comes from clear cutting for agricultural purposes, not from tree harvesting for trade in wood products. Most do not realize that today's wood products industry and the tropical lumber trade play a large role in contributing to sustainable forest management.
Ref. "Tropical Deforestation, Education is the Key" C.U.R.E. News/Spring 1999
Czar wood products are purchased and crafted adhering to National Hardwood Lumber Standards, with a certification of the National Institute of Reforestation. Czar assures you of our commitment to our environment, with a product that will beautify the home without contributing to the deforestation of our rainforests.